This book was awesome! I think it could easily be a movie or a TV series! In fact, I demand it!
We first meet our two lovable MCs. I was taken with them from the first!
But then, the competition.. I was torn,who should I root for, I like them both... OK, I can do this I shall be on Henry's side.. but.. no, Vincent's side.. but..
On the one hand we have Henry trying to be all proper and saying shit like
"The effrontery of the scoundrel"
I mean, seriously! I could just eat him up.
And on the other hand we have Vincent who just can't help himself and tries to fluster Henry at every turn
"There is nothing quite so rousing for a man as to have his bells played with."
You tell me, who do I choose?
Luckily before dying of indecision shit started to get down! We have ghosts left and right and a smokin' séance with some hot action.
And then things start to get
creepy
and
scary
with a little brake for Henry to be
stupid!!
Henry!!! I expected more of you!
But I couldn't put the book down even if my life depended on it! I was hooked!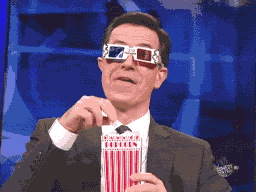 (although at some choice moments the popcorn eating was down under the blanket, with the light on and a bag of salt under my pillow).
But all is well when it ends well!
Well done Jordan L. Hawk, well done!